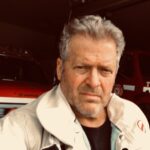 Daniel Erbling – CEO/Executive Director

Daniel's professional career includes senior executive roles in Fortune 250 organizations in marketing resource management, IT, and supply chain. He currently works as a consultant, volunteer firefighter, and rancher in the Inland NW.
Daniel is the founder and CEO/Executive Director for Convergence, a Veteran support non-profit providing "Backup for America's Heroes." The Convergence mission focuses on mental health, integrated therapies, and support for Veterans' next mission in life once they transition out of the military.
Erbling brings a personal perspective as a current TBI patient whose treatments, insurance claims, physiological, and psychological events afford him a firsthand perspective of what Veterans encounter with their disability claims, post-military careers, and adjusting to civilian roles.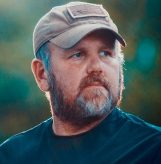 Mark Ford – Chief Operations Officer

Mark is a retired DHS Agent who worked in Counter-Terrorism.

He is also a U.S. military Veteran whose background includes Firearms Training, Mission Tactics, and being an EMT/Medic. Mark owns Ford Westland Consulting and Ford Westland Marketing.

Mark is a certified peer support counselor, Veterans' assistant liason, critical incident stress de-briefer, and cognitive hypnotherapist. Mark's passion is to assist returning Veterans with physical and psychological trauma, beyond the scope of currently available VA care.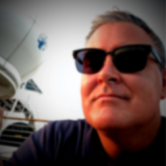 William Kanada – Vice President & Chief Sustainability Officer

William obtained his bachelors of science from Sacramento State University in Environmental Science and Biology. While the VP & CSO of Tier 1 Vodka, he is concerned with monitoring the firm's practices with the intent to minimize the firm's environmental imprint. His responsibilities include monitoring and evaluating the firm's sustainability and compliance with regulations, identifying areas where the firm can lessen its environmental impact, setting guidelines that govern the interplay between the firm and the surrounding environment, ensuring the firm's compliance with all state and federal environmental legislation, collaborating with various departments to incorporate sustainability practices and set environmental conservation goals and leading training sessions and workshops on sustainability practices and policies for firm employees.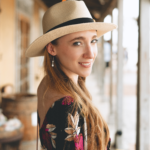 Susan Ford – Chief of Staff

Susan holds a degree in Business and Professional Writing from Michigan State University. She gained over 10 years of experience with Fortune 500 retailer serving on both the store management as well as the corporate buying teams during her tenure. Susan is an award-winning author, a freelance professional writer, and strategic executive assistant with a passion for working with Visionary founders and their teams.

When she was introduced to the Special Forces community, Susan was deeply moved by the extent of commitment and dedication to service and country displayed by the operators and their families. Tier 1 Vodka presented the perfect opportunity for Susan to honor and give back to the Special Forces community as part of a company she is passionate about. Susan's Tier 1 mission focus is to provide support for the wives and widows of Special Forces veterans whose needs, both physical and psychological, are all too often overlooked.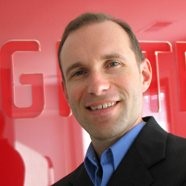 Dave Bourne – IGNITE Beverage Branding, Founder & Creative Director
IGNITE is a full service branding and design firm in Portland Oregon exclusively serving the spirit and beverage community. In the last 10 years, IGNITE has won numerous packaging design awards and has helped hundreds of start-up spirit brands launch their products. Services include branding, packaging design, advertising campaigns, online marketing, social media management, and media planning.
After graduating from Art Center in 2006 with a degree in Graphic Design and Advertising, Dave went to work at one of the premier design agencies in Los Angeles, WPA Communications. His work included national print and television advertising campaigns for Freeman Cosmetics, SpeedVision, The Outdoor Life Network and many others. Dave left WPA in 2003 to start his own agency called IGNITE with the goal of becoming a world leader in beverage branding and packaging. For over a decade he has helped launch over 200 new spirit, wine and beverage brands throughout the US and Europe. Being immersed in the development of these new brands has helped Dave gain valuable knowledge about the inner-workings of the spirit industry. This experience, combined with a drive to constantly explore innovative ways of marketing, helps Dave deliver cutting-edge brand development to his clients.
Recent IGNITE client highlights: Byejoe (Spirit of China) – Won a double gold for bottle design in the 2013 San Francisco World Competition. Donnor Peltier Distillers: Recently secured distribution in over 300 locations and 40 Walmart stores in its first year selling its Vodka, Gin, and Rum. Jackpot Spirits — Signed exclusive deal with Palm Casino Resort. 90+ Cellars — Went from 1.4 Million in revenues to over 11 Million in just 3 years.